I've been really trying recently to keep my desk area minimal and as de cluttered as possible. I find it a lot easier to work when I'm not surrounded by mountains of stuff, aka junk. I know some people don't like fake flowers but I think these ones from Home Bargains (with the glass vase too) are quite nice!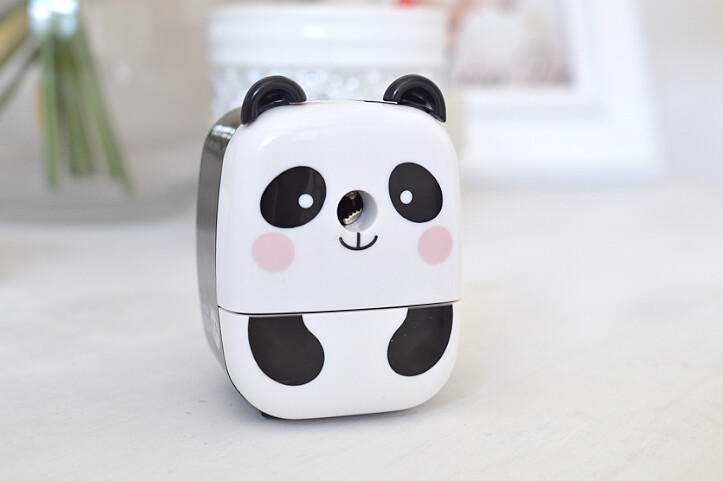 I bought this little guy from Tesco. Yeah, sure I could have bought a plain pencil sharpener but why? When I can have this cute little guy sat on my desk. I think there was a cat version and a lion one available too, I know for a fact some of you will be tempted by the cat one. Besides, life is too short to not have cute / tacky / over the top everyday life things…right? That's my excuse anyways.
I've posted about these cute pens before, I also bought these from Home Bargains (God, I love that shop, if you couldn't already tell) Some of you commented that they look quite Cath Kidston-esque, which they do! A pack of three pretty patterned, pens for 50p, perfect.


p.s In case anyone was wondering I found the August 2014 gold polka dot wallpaper
here